Dr. Victoria Boyd
Creating a nonprofit? Launching a business?
Need answers and support to get through the maze of paperwork, write a business plan or set up systems?
                             Dr. Boyd guides the process and make your dreams a reality. With  training, development and leadership expertise, and knowledge of current regulations and trends to be effective, she WILL guide you to success. 
---
What others have to say…
Every visionary needs a plan.  I had a dream, but needed a strategic plan to turn my dream into a profitable business.  Dr. Victoria Boyd is a brilliant business woman who has helped me take my "vision" and turn it into a marketable, profitable business.  She also understands my greater purpose is changing the world, one person at a time, through my business Living Well Organic, and has helped me create a business plan that is both effective and accomplishes my mission of helping people reach their optimal health.   Dr. Boyd tells you "you can do it!" and provides a step by step plan, marketing strategy, training on the latest technology and outlines revenue streams to make sure it is a profit earning success!
Jennifer Gammons Mujica, Founder www.LivingWellOrganic.co
---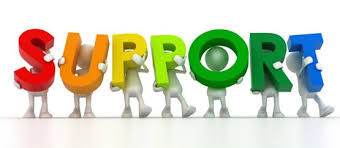 I want to help and so can YOU!! 
Help nonprofits gain access to training and tools to build strong organizations!  Your support supplements and reduces training  and material cost. Sponsorship opportunities available.  Contact us to learn more.
Click here or the support button to get started.
---
RESOURCES & PROGRAMS

Tips, strategies and insight for sound business and nonprofit practices that have social impact. Sign up for a free subscription to The Philantrepreneur Journal and tune in to the Radio show. Click this link to explore the resources.  
1st Tuesday Training -

Join other visionaries at this monthly training. See Schedule

Personal coaching – Reach your goals with the personal attention and support.

Training

: A certified NxLeveL/SBDC and UNLV instructor Dr. Boyd share her expertise to make sure you have all the tools and resources you need to be successful. 
The Wealthy Teacher: Answering the question, What's next?
AWe often ask What's next? Do you know how to find the answer? Is your career in transition due to layoffs, early retirement or simply saying "I need more!"  Want to start a business or nonprofit? Support is here to meet your needs, and fit your style. One on One, small group and webinars available to answer your What's next?  vailable in paperback and Kindle at all the major online outlets – click here for Amazon
Trainer, Speaker and Mentor
Dr. Boyd is a born educator and prides herself on creating speaking topics, coaching methods and training sessions that deliver maximum impact and value. Tailored to your specific needs or selected from a menu of options the outcomes provide a value-driven learning experience.
---