Dr. Victoria Boyd
AUTHOR | SPEAKER | MENTOR
She has been called the 'Nonprofit Guru' but that is only one area where her expertise and passion thrives. Her true calling is that of trainer and mentor because of her engaging, relevant, and easy to comprehend approach, or perhaps the practical solutions and concepts she offers that are beneficial to both the business and nonprofit sectors. Whatever the case, Dr. Boyd's goal is to provide educational based services, training and resources to help individuals and/or organizations thrive.
AUTHOR
As an author Dr. Boyd stays true to her passion of being an educational resource. Her messages are grounded in experience and filled with passion as she uses her teaching skills to transform a difficult area into lessons for success. They all contain insight on her experience, success and failures, and practical tips on achieving a goal. To date her books include:
Topic Expertise for Training, Speaking or Mentorships
No matter what hat she might be wearing, trainer, speaker or one to one mentor, she brings a dynamic and engaging style which always provides valuable takeaways. Geared for nonprofits, entrepreneurs and small businesses, topics can be specifically designed for your needs or from areas such as,
Non profit board development – Board Bound Leadership
Marketing: Cause or for Nonprofits
Fundraising Success
Being a 'Philantrepreneur'
What is YOUR WHY?
Transforming Purpose into Profits
Dr Boyd's Projects – Learn more about these valuable projects.

THE PHILANTREPRENEUR FOUNDATION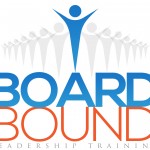 ---