THE FOUR ESSENTIAL, LEADERSHIP, GOVERNANCE, ASSESSMENT, FUNDRAISING.
Finally, a book written for board members!
If you've served on a board for many years, have been invited onto a board for the first time, or are thinking about serving on a board, this is the book that will guide you along each step of the way to become a Star Board Member.
The Wealthy Teacher: Answering the question, What's next?
We often ask What's next? Do you know how to find the answer? Is your career in transition due to layoffs, early retirement or simply saying "I need more!"  Want to start a business or nonprofit? Support is here to meet your needs, fit your style and tap into your core values.  What's next?  available in paperback and Kindle at all the major online outlets – click here for Amazon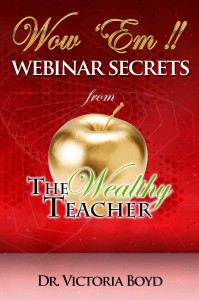 WOW' EM!! Webinar Secrets from the Wealthy Teacher. 
Do you create and present webinars? Make sure the format and presentation maximizes learning and goals. This step by step guide will help you create a content driven, engaging and goal centered session in just 57 minutes. Aimed to move the participants to action. To get your copy – click the book image.
---
What are your needs?
Dr. Victoria Boyd and affiliated services provide specific support to start a business, launch a nonprofit or learn new skills to go to the next level?
New NPO Launch Package*:  
Step by Step guidance developing concept (name, mission, purpose, etc)
EIN acquisition, operation systems (bank and paypal account)
Articles of Incorporation
By-Laws
Resident Agent
State Registration
File Initial List of Officers
IRS 501c3 application completion & filing
Funding and operation strategies
TOTAL SETUP: $1,250 (payment plan available. - Fees not included)
Get started today – Submit this simple inquiry form.
[gravityform id="4" name="NPO Launch "]
---
Additional Services 
Are you a Philantrepreneur? Business owners and entrepreneurs should connect their message with a community cause. It's called Congruence of Interest and can be a valuable tool that supports business goals and has great community impact. Learn how to develop COI as a Philantrepreneur.
_________________________________________________________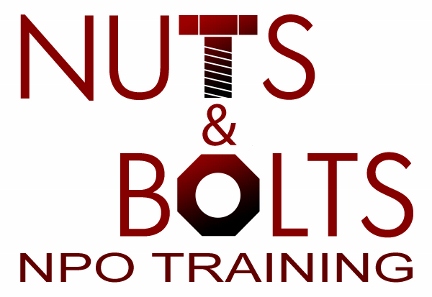 Live training for your organization. Personalized topics or select from a wide range of areas. Get the support and staff development your organization deserves. 
__________________________________________________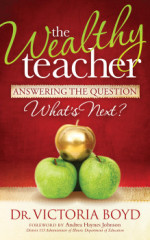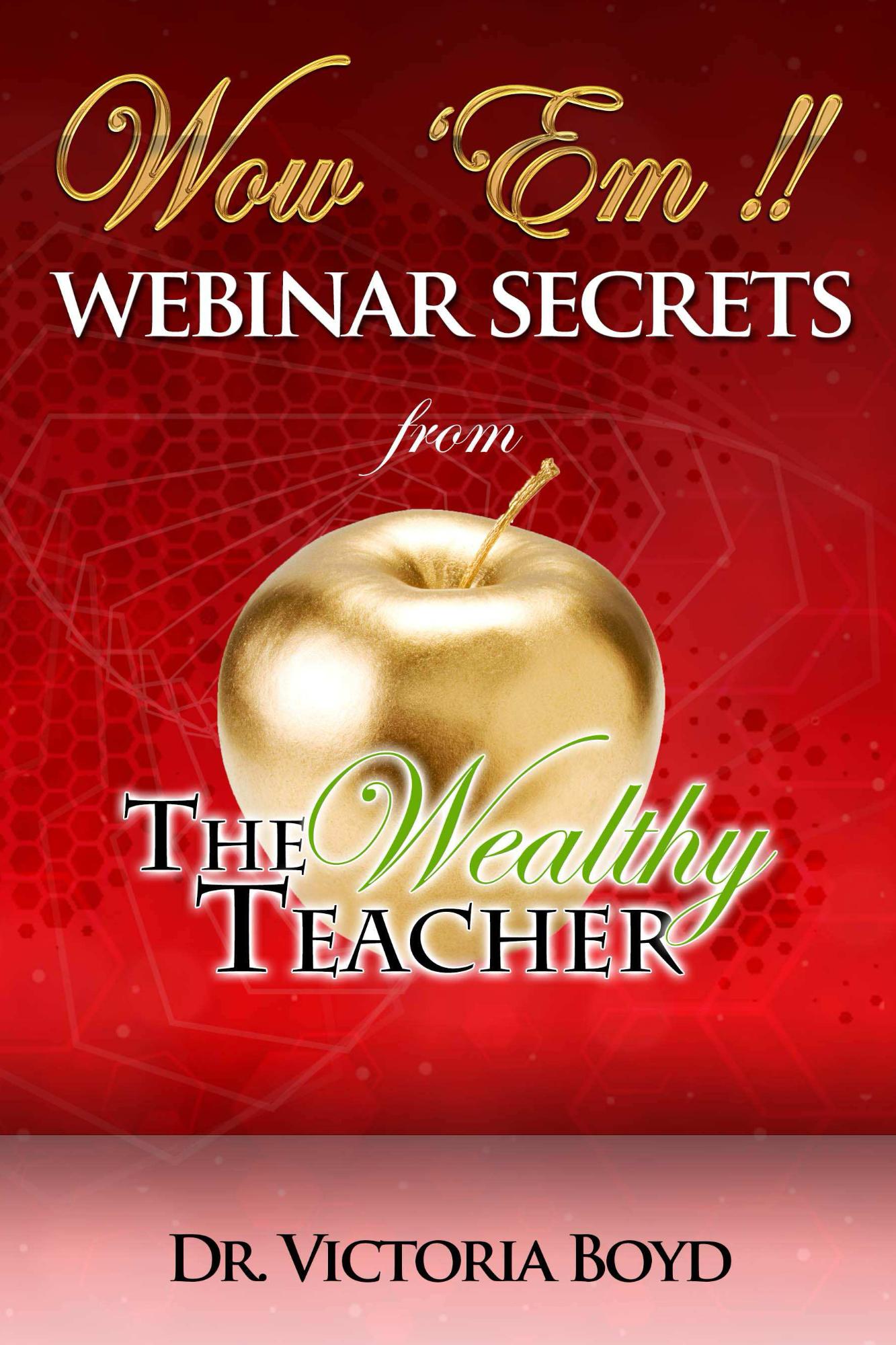 Two great resources for growth. 
<<<Find your passion and create your dream career.
Learn to create Webinars that are value-driven and a great marketing tool. Don't miss a great opportunity to have your voice heard.>>>>