You Are The Expert
In this marketing era having a video presence is must and not an option for businesses or nonprofits.  Establishing yourself as the 'expert' is also just as important. Both can be accomplished with The Wealthy Teacher's  Ask an Expert Promo.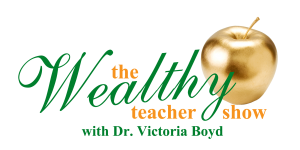 The Wealthy Teacher Show is grounded in sharing knowledge via experts. Hosted by Dr. Victoria Boyd, you too are a Wealthy Teacher and the Ask an Expert Promo helps you share your knowledge with your audience.
TWT Show is produced by The Philantrepreneur Foundation*, a nonprofit organization with a mission  to provide support and resources to the community.  Your purchase and support will help us achieve goals…. and yours too.
Ask an Expert Promo only $149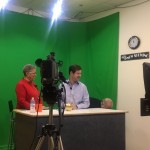 Ask an Expert Promo Includes:
Interview format where you are the expert. During the Being a Philantrepreneur or Voices From The Field segments we will select which aligns with your content best.
Interviewed by author, trainer and mentor Dr. Victoria Boyd adding to your credibility.
Professional production staff, 3 cameras, full set, and teleprompter if needed.
Your segment provided to you in MP4 format to use everywhere, YouTube, social media, websites, email and more.
Compare for yourself, 3 – 5 minute professionally created commercial, video or even animation $500 is an excellent fee. They can cost thousands of dollars.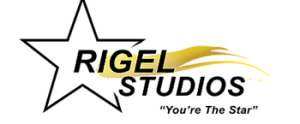 No hassle, no worries, just show up and talk.  Rigel Studios has been in the television, commercial and onsite production industry or over 30 years. You are in the best hands.
*The Philantrepreneur Foundation is a Nevada Nonprofit Corporation with IRS 501c3 tax code designation. ID# 47-1793642. All donations are tax deductible as allowed under the current and/or future tax codes. To learn more about TPF visit: www.PhilantrepreneurFoundation.org